Vacation Tips For Good Eye Health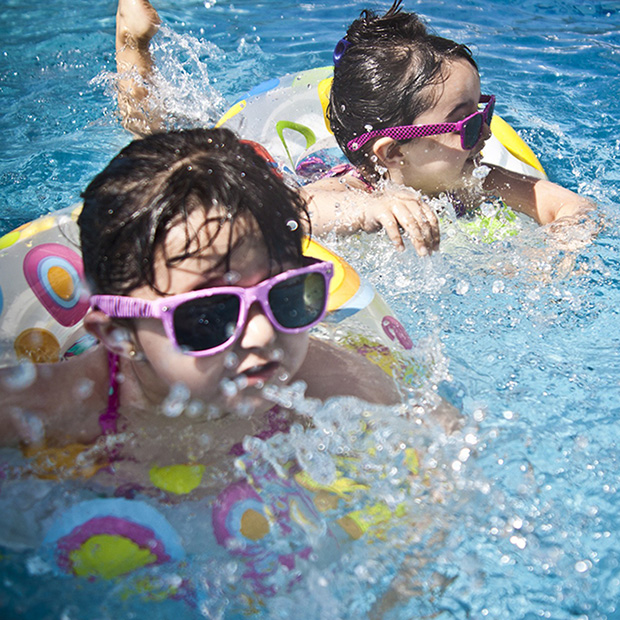 Sunscreen and shade are essential to keeping our skin protected when enjoying time in the sun, but what about our eyes?
Eyes need protection from the sun too! Let's look at a few ways you can keep your eyes healthy when vacationing so that you can enjoy every precious moment.
Choosing The Right Sunglasses
Protection from harmful UV rays should be a major priority when having fun in the sun. The best way to do this is with UV-protecting sunglasses! It's crucial to check that your sunglasses block 100 percent of UV rays. Merely having a dark tint doesn't mean they're giving your eyes the protection they need. In fact, non-UV-protecting sunglasses can actually trick your eyes into behaving as though there isn't much light, leaving them even more vulnerable to UV rays than they would be otherwise.
You might also consider getting polarized lenses. These not only block UV rays, they also eliminate glare because they prevent light from coming in at certain angles, which will make it much easier for you to enjoy yourself while seeing the sights on bright, sunny days! The easiest way to tell if lenses are polarized is to hold them up to a light source and then tilt them to the side. If the appearance of the light changes, they're polarized!
Don't Forget Those Goggles!
As important as sunglasses are for protecting your eyes from the sun, goggles are just as important for protecting your eyes from chlorine and microbes in the water. Make sure to choose goggles that fit well and provide a good seal over your eyes, and don't forget to take your contacts out before swimming! Keeping the contacts out and the goggles on will protect your eyes from the risk of infection, so have fun swimming!
Good Foods For Healthy Eyes
Goggles and sunglasses will protect your eyes from damage, but you can also strengthen them by eating the right foods! Here are a few eye-healthy foods you can pack as snacks or incorporate into your meals this summer:
Nuts. Almonds, cashews, brazil nuts, and walnuts are good sources of vitamin E, which helps protect against eye damage.
Citrus fruits. Fruits like lemons, oranges, and grapefruits are all high in vitamin C, an antioxidant similar to vitamin E.
Eggs. Eggs are high in lutein, which helps reduce sight loss, and they're also very high in zinc and vitamins C and E.
Carrots and sweet potatoes. Both of these root vegetables are high in beta carotene. Beta carotene not only gives them their orange color, it helps ensure good eye health when consumed!
Come See Us Before You Go!
If you're going on a long trip, you might also want to pack eyedrops in case the change in climate dries out your eyes, as well as a few extra pairs of contacts. And a great way to start that vacation off right would be to stop by for an eye exam before you leave! We'll make sure you have the most updated prescription so you can get the most out of those spectacular views!
Enjoy your travels!
Top image used under CC0 Public Domain license. Image cropped and modified from original.
The content on this blog is not intended to be a substitute for professional medical advice, diagnosis, or treatment. Always seek the advice of qualified health providers with questions you may have regarding medical conditions.